What is Agility?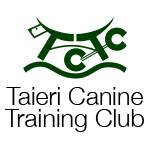 Agility is a sport that is fast growing in New Zealand. It has been likened to horse show jumping, however instead of riding the animal over a range of obstacles or hurdles – the owner/handler runs with his or her dog through the course. Agility dog training strengthens the bond between the dog and the handler. It provides fun and exercise for both dogs and handlers who compete at various levels. Any dog can compete at agility, from working breeds to tiny toys.
Where Agility began? Dog Agility began as an extra entertainment to fill time between events at the world-famous Crufts International Dog Show in Britain in 1978. It was such a success with both the spectators and the participants that a new dog sport was born.
Dog Agility combines a fast pace, an athletic challenge, strategy and teamwork. Everywhere the sport is introduced, dogs, handlers, volunteers and spectators alike fall in love with the crazy fun-filled games that give Dog Agility its name.
Today, agility enjoys enormous popularity in Britain, with well-attended competitions every weekend during the show season. The larger events draw thousands of competitors and attract huge, appreciative audiences – many competitions are televised. This enthusiasm has spread to virtually all of Europe, as well as Australia and New Zealand, followed by the USA in 1986, making Dog Agility a truly international dog sport.
The advantage of joining a club is learning from experienced handlers on equipment owned by the club. After your dog knows the basics, you can enter an event.
What is Agility.pdf
Agility courses offered at Taieri Canine Training Club
Foundation Agility – A course for those wishing to start Agility. Involving basic handling techniques.
Introductory Agility – Building on handling and introducing Agility Equipment
Level 1 Agility – Refining and Practicing Techniques
Level 2 Agility – Strings of Equipment Preparing for Competition
Junior Handlers – Competing at Starters, Novice Level
Senior Handlers – Competing at Intermediate, Seniors Level
<
Getting Started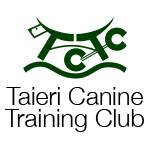 Email our agility co-ordinator to book into our next introductory agility class.
A checklist for your first agility training class…
A collar and lead
Toys…make sure you bring his 'special' toy, whatever it may be!
Treats…small, soft, super-special treats work best. Bring lots!
Clean up bags… bring extras just in case!
A hungry dog! Don't feed before class. Feed treats during your lesson.
A sense of humor! Stay positive… make it fun for both of you.
TCTC Membershipform
Resources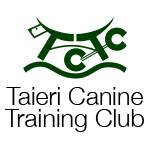 Wanting to enter a competition?
Entering a Ribbon Trial
Entering an Agility Show
Obedience_Agility_Registration_Part_II(3)
Online Entry system