What is Rally-O?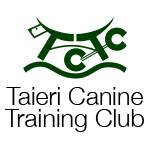 Rally-O (Rally Obedience) is a relatively new sport in New Zealand and is proving popular. Rally-O is similar to agility in that a course pattern is set up in advance. The difference is the course isn't made up of obstacles, but stations with exercises for the dog and handler to perform. Dog and handler move from station to station completing each exercise in the sequence they are numbered in. Praise, voice commands and lots of encouragement are allowed while competing.
There are three levels to Rally-O; Novice A&B, Advanced A&B and Excellent A&B (see flow chart). Dog and handler must perform all stations correctly and are marked by a judge. If you achieve a score of over 90 points and over you are awarded a qualifying certificate. Once you have received a specified number of certificates for each level you will be award a Rally-O title.
Rally-O is a great way to introduce dogs to the sport of obedience, or as a sport on its own. It is also a great way to advance what you have learnt in domestic obedience and work as a team with your dog. The sport is also a fantastic way to keep injured or older dogs active. Want to give Rally-O a go, contact our Rally-O coordinator .