What is Obedience?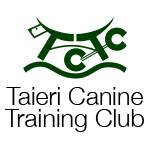 Taking the time to learn to train your dog to be sociable with other dogs and people can be incredibly rewarding when you gain a loyal and devoted canine partner. Our experienced volunteers can teach you the basic obedience skills and help you develop your skills so you can compete in ribbon days and championship competitions where you can test your skills with your canine companion in an event testing your partnership with obedience patterns, stays, retrieves, recalls and finding scents. The bonus is you get to meet other 'doggy' people with similar interests. Contact our obedience co-oridinator if you would like to reap the rewards of a better relationship with your canine companion, or experience the opportunity to give your precious pup a purpose.
Getting Started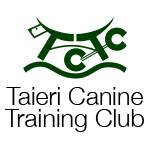 So when you have decided that obedience training is for you and your pup, providing he or she is at least 4 months of age and holds a current vaccination certificate we welcome you. Email our obedience co-oridinator to register your interest. At Taieri Canine Training Club we offer the following Obedience Classes.
Foundation Obedience for Life and/or Dog Sports: This covers the basic skills that every dog and owner should have to ensure a happy and respectful relationship Training includes exercises such as heel, sit, stay, recalls and tricks. Also it can provide the foundation skills needed to lead into dog sports.
Canine Good Citizen : With Canine Good Citizen, you and your dog will establish a closer bond and your dog will have the added benefit of knowing how to please you. The test of your dog's manners and training is not a competition and does NOT require that you and your dog perform with precision. Available for dogs from 12 months of age.
Advanced Obedience : Most people come through to Advance Obedience from the domestic class, wishing to build on skills learned and having enjoyed the relationship with their dogs. This class will take you through to competition level.
TCTC Membershipform
Training Tips and Resources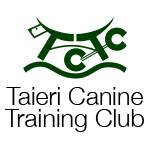 Coming soon!